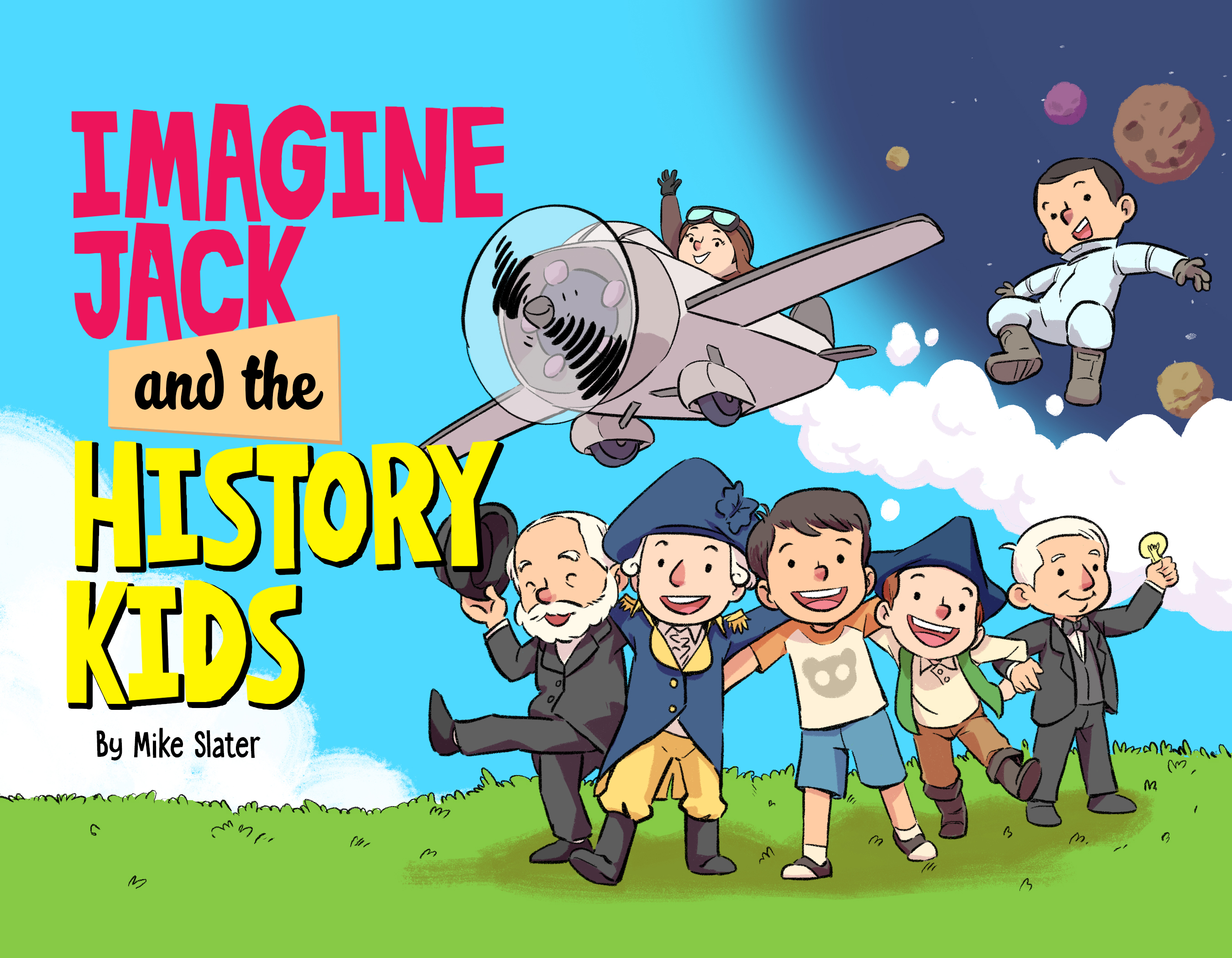 Imagine Jack and the History Kids is finally here!
It's about a boy who gets bored of his video games so his mom tells him to go outside. His friends help him use his imagination. He then encounters Paul Revere, George Washington, Thomas Edison, James Hill, Amelia Earhart, and Neil Armstrong…all before dinner.
This is a fun way to inspire your kids to go outside to play and learn some American history.
It's best for kids age 2-12 (My 8-month-old loves the bright pictures, my 2-year-old loves the rhyming and an older kid will love the history lessons. And you'll love the "get-outside-and-play" message)